Video About the CPM Team!
Thank you for visiting our site. Please take a minute to watch the video below and get to know us better -- enjoy!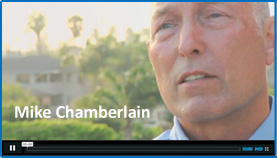 Raving Fans
A few remarks from some of our clients and tenants...
Hi Mike,
After 5 years as a Chamberlain tenant, my husband and I have bought a new home. I am very grateful for your help 5 years ago when we needed to find a quick rental. At the time Greg was assigned to us as our property manager, and he was amazing. He loves his job and it shows. Greg was quick to reply to my concerns and questions, and checked on us monthly. He always made us feel cared for, not like just "tenants".
Two years ago, when the owner of our home decided to sell, Greg communicated with us promptly. He helped us transition to a new Chamberlain rental home and to a new property manager. Over the past 2 years, I found myself still reaching out to Greg for support. He really is a gem.
Thank you for everything. Sincerely, I will refer friends and colleagues to CPM!
Heidi R. - Tenant
- March 10, 2013
Hi Mike,
I just wanted to say that your crew has done a great job taking care of my house, both in repairs, maintenance and general monthly activities.

Most of all, I want to thank Ashley for coordinating all activity on the house, from renting all the way up to today. The house has been well cared for and being out of state, this is a big relief. Please thank everyone for me!
Mike C. - Owner - March 8, 2013
Dear Mike,
Thank you for landing a new renter for our property at 238 Riverview Way. We are very impressed with the attention that Connie has extended to our particular case. We greatly appreciate her efforts and prompt handling of the vacancy. We look forward to working with the CPM team.
Brian L. - Owner - March 5, 2013
Dear Mike,
The service has been excellent. Ashley has communicated with us every step along the way, she is wonderful. Thanks!
Emily W. - Owner - January 9, 2013
Mike,
I cannot believe we have been working together for literally decades. That relationship speaks well for your company and your team. It truly means a lot to us that there still exists in this country a "work ethic" and a commitment "to do a good job each and every day". You and your Team has proven to us that there is "STILL HOPE" for our "great country".
Karen and George M. - Owners - November 20, 2012
Hi Mike,
I want to let you know how much I appreciate Oise's help in working through a hot water heater flood that occurred at my rental home on Arcadia Way. Getting this problem resolved from beginning to end took almost two months. During this time, Oise was on track and maintained close communications with me. She patiently worked with the neighbor next door, who's water heater broke, three contractors, the insurance field inspector and even provided input to the insurance company that helped me get full payment for the damages.

She braved through it all and was tenacious in her follow through. She was also very helpful in making suggestions on replacement cabinets and counters in the kitchen. In addition, she kept the tenants calm and satisfied that we were getting things fixed as fast as possible.

I believe Oise went beyond the call of duty and I want you to know how much I am grateful having her as my property manager and how well she represents Chamberlain.
Larry L. - Owner - November 13, 2012
Mike,
I've worked with four different management companies through the years. Of the four companies, yours is heads above the rest and I couldn't be happier with the service I get from Chamberlain and especially from Greg. Greg responds within hours, sometimes minutes, when I have a question or a problem that needs to be fixed. The people you send out to fix things are always professional and do a great job.

Lastly, your Renters Portal is great, I like being able to pay my rent online and also the ability to enter maintenance requests online is very convenient.

Thanks again and keep up the great service.
Vaughn B. - Tenant - October 31, 2012
Hello Mike,
I'd like to say when requesting maintenance - Vicki calls immediately to schedule and the guys are here before we can even give it another thought. And on that note - our last request, maintenance came out right away (again) and fixed our little hot water problem to perfection. Much thanks to you and your team.
Diane T. - Tenant - October 23, 2012
Mike-
You recently sent out a repair/maintenance technician to work on our plumbing. His name is Ozzy and he's been here a few times over the last 2 years. He is a high-quality worker. He speaks the truth and he really cares about doing good work. I've been a licensed contractor for over 25 years. I can spot a good tradesman and one that is equally good with customers is rare. Because of this quality tech, I never worry that my property manager will have anything less than excellent work done on my home. Thank you.
Tom M. - Tenant - October 19, 2012
Mike,
I was completely satisfied with all aspects of service while living in the home on Warbler Ct. Ashley always responded and took care of any needs we encountered, and any service that was done was attended to promptly and completely. Any agent we spoke with was always professional and responded to us with proper answers and made sure any messages were delivered. Thanks CPMTEAM!
Rose B. - Tenant - October 17, 2012
Mike,
Ashley and her team provide us with excellent service. We look forward to the continued excellent service in the future. Thanks to Ashley!
Virginia L. - Owner - October 9, 2012
Mike,
I am very pleased with the service of your entire team!
Sarah F. - Owner - September 19, 2012
Dear Mike,
I would like to commend Ashley to you. As you might be aware, we have had problems with leaks, termites, landscaping, and other issues of wear and tear at both of our condos. Ashley has been very quick to help us solve the many problems that have come, and has provided information and supervision to contractors and tenants. Both Dorothy and I greatly appreciate the service she, and Chamberlain, have provided to us.
James O. - Owner - September 11, 2012
Hello Mike,
I co-own one of the properties in Vista that Chamberlain manages. Mari has been helping us and she is totally professional and knowledgeable. She made this process so easy and she went out of her way to be accommodating every step of the way. If I know of anyone who needs management services, I will highly recommend Chamberlain.
Donna T. - Owner - August 31, 2012
Dear Mike,
You have been a blessing to me! I would not have the property if it weren't for you. God watches over us and makes connections for us when we need someone, thank you!
Carole R. - Owner - August 8, 2012
Dear Greg,
I am no longer with Chamberlain Property Management and confess to missing the security I felt with you. Once you came on the scene all became better for me. Thank you for a job well done and the courtesy you have always shown me. I will continue to recommend Chamberlain as the management company for Oceanside. Good luck to you.
Krystyna V. - Former Tenant - July 31, 2012
Hi Mike,
We have been long-time CPM clients, and Ashley manages our 3 rental units. I'm sure it will come as no surprise to you when I say that Ashley is AMAZING! She is the consummate professional and I would not hesitate to recommend her.

Patty G. - Owner - July 23, 2012
Alicia & Shariann,
We were delighted to see how well our property is being maintained. Living so far away, this is reassuring - many thanks!
Isolde H. - Owner - June 28, 2012
Mike,
I did conduct a painstaking research of property management companies before I chose Chamberlain. I wish to help other owners through that process, by giving them a peace of mind to know that Chamberlain is a company that will take an excellent care of their properties. No owner ever believes that a company will care about their property as much as they themselves do, and yet with Chamberlain it is simply a fact and everyday business as usual.
Maria M. - Owner - June 12, 2012
Dear Mike,
Jennifer and Mari exceeded my expectations. They were very helpful and communicative - excellent job!
Maggie L. - Owner - June 11, 2012
Dear Richele,
We had a great experience and wish we didn't have to move. So easy and convenient. Buck was an awesome manager. Absolutely no complaints!
Carolyn T. - Tenant - June 6, 2012
Dear Mike,
Greg is awesome - we appreciate all of the hard work and dedication. Great job!
Derek & Brigette G. - Owners - May 30, 2012
Dear CPM,
Jennifer has been fantastic! It's been a pleasure!
Michael M. - Tenant - May 5, 2012
Hi Mike,
High standards, quality service - congratulations on your anniversary and steadfastness. You should be proud of yourself and what you've created through hard work, business savvy, and charisma. Appreciate doing business with CPM over the past 10 years!
Becky B. - Owner - May 2, 2012
Angela & CPM Team,
We are saddened to leave the property as we have had a truly pleasant experience, but we have just signed the closing documents to purchase our first home! Angela, thank you for always being a text away and responsive when we've had questions. Thank you all for a wonderful tenancy!
Jason S. & Bonnie B. - Tenants - March 31, 2012
Mike,
It is always a pleasure to deal with your staff especially Ashley. Thank you for your great service.
Anil A. - Owner - March 30, 2012
Dear Chris,
I just wanted you to know that Fran showed my wife and me a property last week, she was very helpful and honestly a joy to be with. While we have not found a rental place yet, she really made an impression on us and is a great ambassador for your company!
John G. - Prospective Tenant - March 27, 2012
Dear Mike,
The past few months a lot of repair work has been needed at my condo and Ashley has responded timely and also informed me about everything she was doing. I appreciate her keeping me informed. You and your staff have served me well over the 10+ years.
Susan W. - Owner - March 26, 2012
Dear Greg,
Thank you for all you have done for us over the last two years! We could not have done it on our own and we both thank you for everything!
David F. - Owner - March 1, 2012
Dear Mike,
Bonnie and I would like to extend our praise for Fernando. This past week, and pretty much our entire stay here, he has gone above and beyond for our repairs. We had forgot to list a kitchen drawer that the track had recently broke. While here to fix our disposal Fernando noticed it on the kitchen table and went ahead and fixed it. He is always very kind, professional and does a fantastic job. We couldn't ask for a better maintenance technician.
Jason S. - Tenant - February 18, 2012
Dear Mike,
This entire process was easy and all staff at Chamberlain Property Management were friendly and professional.
Fernando M. - Tenant - February 16, 2012
Greg,
In today's tough world, Chamberlain Property Management shines as a solid organization with great people like you! Your firm is staffed with real pros. Thanks again for your help.
Ed E. - Tenant - February 7, 2012
Dear Ashley,
Thanks for checking on this. We really appreciate all your hard work in finding us new renters and just your overall hard work in general.
Geoff Y. - Owner - February 7, 2012
Dear CPM,
We have had an amazing experience with the team! We appreciate the communication and the diligence, and we wouldn't hesitate to recommend Chamberlain.
Tom A. - Owner - February 3, 2012
Dear Chamberlain,
All went very smooth. Mari always returns calls promptly and is very easy to work with. Ashley was awesome in the "walk through"! Took care of all issues. We love our new home!
Jodi D. - Tenant - January 31, 2012
Dear Mike -
My son only wishes you were in TN. Since he has an awful time trying to find "reliable", "expert" property management people there! "You are the best"
T. M. - Owner - January 27, 2012
Dear Mike, Fern, Tony & the rest of your wonderful staff
Thanks for taking such good care of our rental property needs. You will always get a great endorsement from us!
Dave & Jane S. - Tenants - January 22, 2012
Mike
Happy New Year! I wanted to express my gratitude to you and your team for the excellent management of my former home on 240 Sophia Way and all of the support I received (especially from Mari). I consider it a blessing to have had the opportunity to work with your company. Mari went above and beyond to ensure that I had peace of mind re my home from the time she took over to the actual selling of the home. Thanks and may God continue to bless you, your team and your company.
Ginalyn H. - Owner - January 22, 2012
Dear Mike & Staff,
Thank you so much for making the past three years of renting such a hassle free experience. You and each member of your staff have always responded quickly and gone the extra mile. A special thank you to Tony who's positive attitude, cheerful disposition as well as his maintenance skills have been extraordinary. I have and will recommend you to anyone I know looking for a quality property management company.
Gail G. - Resident - January 20, 2012
Dear Mike, Kim & Staff,
After eight years our business relationship has come to an end but before we say good-bye, we most definitely want to say thank you for a job superbly done. Chamberlain Property Management has earned a very high reputation with us and we will pass the good word about the work you do whenever we can. We also want to thank you Kim for your expedient and efficient sale of the unit. Our thanks to Fern also for her help over the years. We really felt supported by the whole Chamberlain Team!
Fran & Ollie D. - Owner - January 15, 2012
Dear Mike,
You've got great customer service. I received my statement today with a picture. What a pleasant surprise! I can't begin to tell you how nice it is to see a current picture of the house you know and love. I like the way you do business!
Doug V. - Owner - January 3, 2012
Dear Mike
Thanks for all your help this past year. You were wonderful to work with in the change of tenants and did a great job in renovating our kitchen!
Sally & Jim J. - Owner - December 30, 2011
Dear Mike
Just wanted to express our appreciation to you and your staff for doing an outstanding job on managing our town home. It's rare to find someone who truly takes a personal interest in their clients problems. Please hold on to that attribute! Thanks!
Clarissa J. - Owner - December 20, 2011
Dear Kim,
Just a note to express my sincere thanks for the professional management of my rental property. Thanks for the monthly visits, photos, and market research. Please keep up the good work!
June Y. - Owner - December 10, 2011