Contact Us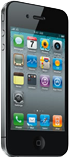 2653 Roosevelt Street, Ste. D
Carlsbad, CA 92008
(760) 434-7373 Ext. 0 | 434-7861 fax
Monday-Friday 9am-5pm
Saturday 9am-4pm
News and Events
Keep up-to-date with what's happening at Chamberlain Property Management, as well as our local community.
May 19, 2013
Escondido Street Faire
The second largest street faire in California! Live entertainment, arts and crafts, farmers market...fun for the whole family! Located between Centre City and Ivy, 10am-6pm.
---
Apr 22, 2013
Earth Week 2013
In honor of Earth Week, NBC San Diego has published a list of events and deals that are good for you and good for the earth! Click here for more information.
---
Apr 21, 2013
Fallbrook Avocado Festival
Discover the joys of guacamole and lots more! Crafts, live entertainment, cooking contests, fun for the kids and the whole family! Sunday, 4/21, 9am-5pm. For more information click here
---
Apr 7, 2013
Carlsbad 5000
Southern California's favorite 5k celebrates its 28th birthday on April 7, 2013! The Junior Carlsbad is Saturday, April 6. For course details and more information, click here
---
Apr 6, 2013
Project Wildlife's Baby Shower
Project Wildlife receives and cares for thousands of sick, injured and orphaned wildlife until they are ready for release. View Project Wildlife's life-saving work as they approach their busy "baby season" - with your help and support, they can give these wildlife babies a second chance at a life in the wild. The Baby Shower is a fundraiser, Saturday 10am-2pm. For more info visit their website
---
Mar 30, 2013
EGGStravaganza!
The City of Carlsbad's popular EGGstravaganza Spring Festival returns Saturday, March 30, from 10 a.m. to 1 p.m. at Poinsettia Park.

Photos with the Easter bunny and a fun zone with bounce houses, a giant slide and a chance to "soak the bunny." Click here for more info
---
Mar 23, 2013
Family Discovery Days
San Elijo Lagoon Ecological Reserve and Nature Center will host Springtime Eggucation
Activities include egg hunt, trivia, crafts and an up-close look at live critters that hatch from eggs.
Saturday, March 23, 1:00 pm
2710 Manchester Ave, Cardiff and it's FREE

---
Mar 18, 2013
San Diego Festival of Science
Free event for the whole family! A week of interactive demonstrations and hands-on activities to engage kids and families in science and engineering. 35 events throughout the county, ending in the Expo Day at Petco Park on Saturday, March 23. Join the fun! Click here to find out more.
---
Mar 16, 2013
St. Patrick's Day Festival & Parade
Celebrate Ireland at the 33rd annual St. Patrick's Day Parade and Festival. With more than 120 parade entries and thousands in attendance, this has become one of the largest single-day events in San Diego.The Festival area will open at 9:00 am with food and craft booths as well as two beer gardens serving beer, wine and Spirits, Kids Zone with rides. The Festival and its entertainment are free to the public. Parade begins at 10:30, 5th & 6th Avenues, between Juniper and Upas.
---
Mar 10, 2013
Spring Forward!
Daylight Savings Time begins Sunday, March 10th at 2:00am. Don't forget to set your clocks forward before going to bed Saturday night. Get ready for an extra hour of daylight!
---
Mar 4, 2013
Registration for Carlsbad Summer Camp Registration
The City of Carlsbad invites children ages 3 to 16 to play, create and do what they love this summer with a variety of half day and full day camps, running June 17 through Aug. 23. Online registration for summer camps began Feb. 27, and registration via mail, phone or in person at City of Carlsbad community centers begins today, March 4.
---
Mar 1, 2013
Flower Fields Open
50 acres of extraordinary color in bloom on a hillside overlooking the Pacific Ocean, with a special nursery, garden, and gift shop by Armstrong Garden Centers, and festivals throughout the season. Open March 1 - May 12, 2013
---
Feb 23, 2013
5K Paw Walk
Take a stroll with your dog and enjoy pet-related vendors, food and treats. A great event for dog lovers and families!
San Diego Botanic Garden, Encinitas. Cost $12-$24.

View More
---
Feb 16, 2013
Chinese New Year Food & Cultural Fair
It's the Chinese year of the snake! Downtown San Diego, 3rd Avenue & J Street, Saturday & Sunday, February 16 & 17, 10am-5pm. Free admission. Click here for more information.
---
Feb 9, 2013
San Diego Padre Fan Fest
Fans will have the opportunity to get autographs, tour the clubhouse, run the bases and catch fly balls in the outfield. All-Star closer Huston Street will be featured in a kids' pitching clinic. Cameron Maybin will be part of a kids' batting clinic. Many more Padres will be there! Petco Park, 10am-4pm and it's FREE!
---
Feb 6, 2013
Best Restaurants of 2013
Ranch & Coast Magazine just released their list of the Best San Diego Restaurants for 2013. See if your favorite place made the list, click here to find out!
---
Jan 27, 2013
US Postage Increases
The price to mail a first-class letter went up to $.046 today! To check other postal rates, go to the Postal Service's website, www.usps.com.
---
Jan 13, 2013
San Diego Restaurant Week
January 13th-18th - Enjoy three-course dinners or two-course lunches at participating restaurants. Click here for more information
---
Jan 5, 2013
Free E-Waste Recycling Event
Bring your old electronics including TV's, Computers, Printers, phones, gaming systems, VCR's, Keyboards, Monitors and more! Saturday, January 5th 9am-5pm, 2205 W. Vista Way, Oceanside (the former Saturn dealership)
---
Jan 1, 2013
Happy New Year!
From the Chamberlain Property Management family to yours...have a safe and healthy 2013!!
---
Dec 26, 2012
Christmas Tree Recycling
Most cities are offering free curbside recycling of Christmas Trees. Check with your trash company. For Waste Management click here, for Edco click here. Make sure you remove all of the ornaments, stand and tinsel!
---
Dec 12, 2012
Support our Canned Food Drive!
Now through January 1st, CPM is collecting
canned food, blankets and jackets
to support the North County Food Bank. Bring your donation into our offices and help feed and clothe families in North San Diego County!
---
Nov 22, 2012
Things to do on Thanksgiving
1. Father Joe's 5K Run-Click here for information.
2. Ice Skate in Horton Plaza benefiting Rady's Children's Hospital-Click herefor dates, times & pricing.
3. Dinner and Skating at the Hotel Del Coronado - Click here for prices and availability.
4. Holiday of Lights Del Mar Fairgrounds - Click here for times
6. Volunteer! Click here for opportunities.

---
Nov 11, 2012
Veteran's Day Celebrations
Events happening around North County to celebrate Veteran's day:
Escondido-Military tribute at the Wall of Courage, Grape Day Park, 10am.
San Marcos:-Veteran's Day Ceremony at Helen Bougher Memorial Park, 10:30am.
Vista-Senior Center Veterans Recognition Ceremony 11:30am.
Carlsbad-Veteran's Day Remembrance Ceremony, CHS, 11am.
Oceanside-VA North County ceremony, 10am.
---
Nov 4, 2012
Carlsbad Village Faire
Over 850 unique vendors offering a little of everything, including arts and crafts, antiques, unique clothing, items from around the world, and more. Sunday, 8am-4pm, Grand Ave between Carlsbad Blvd & Jefferson St. http://www.sandiegocoastlife.com/events/san-diego-coast/events-carlsbad-village-faire.html
---
Oct 20, 2012
Chamberlain Fall Newsletter
In case you missed our quarterly newsletter, check out some fun things to do for fall, rental information and a note from Mike.
Property Owners clickhere!
Tenants clickhere!

---
Oct 12, 2012
Miramar Air Show
US Navy Blue Angels, Canadian SnowBirds and much more! General admission is free, but preferred seating tickets are now on sale. One of the great San Diego events to honor our military! Oct. 12-14. http://www.miramarairshow.com/
---
Oct 6, 2012
Carlsbad Oktoberfest
Enjoy the tastes, sites and sounds of Germany without leaving Carlsbad! Authentic German food, beer, live music, pumpkin patch and fun activities for the whole family. Sat, 10/6, 12pm-10pm, Holiday Park, $10. http://www.rotaryoktoberfest.org/
---
Oct 1, 2012
October is Museum Month!
Children ages 12 and under receive free admission with a paid adult (limit 2) at any of the three-dozen participating museums, October 1 - 31. Just download the coupon and present it upon arrival. http://www.sandiegomuseumcouncil.org/kids-free-2012/
---
Sep 23, 2012
Encinitas Oktoberfest
Encinitas Oktoberfest 2012 Street Craft Faire

The 17th Annual Encinitas Chamber of Commerce Oktoberfest will be held on Sunday, September 23, 2012 from 10:00 a.m. to 5:00 p.m. along a six-block. Mountain Vista Drive and El Camino Real. It will feature Bavarian dancers and bands, over 200 vendors, including craft items, http://encinitasoktoberfest.com/.
---
Sep 22, 2012
Carlsbad Art Splash
A free community celebration to benefit a great cause - the arts in North County schools. Chalk street paintings, artists creating, showcasing and selling their work, musicians, street entertainers and much more!
Sat & Sun, 9/22-23, 10am. http://www.carlsbadartsplash.org/what.htm
---
Sep 15, 2012
Fleet Week - Sea Festival
The Sea Festival features navy ship tours, military static displays, military bands, entertainment and food. San Diego Naval Base. Sept 15–16, 2012, 10:00 am – 4:00 pm, free.
---
Sep 3, 2012
Offices Closed Monday 9/3/12
In observance of Labor Day, Chamberlain Property Management will be closed Monday, September 3rd. We will re-open Tuesday the 4th at 9am.

If you experience a maintenance emergency (such as fire or flood) after business hours or on a holiday, we're still here for you! Please call our emergency line at (760) 801-1149.

---
Aug 24, 2012
Final TGIF Jazz in the Park!
This Friday is the last concert of the summer! Enjoy Salsa and Latin Jazz by "Johnny Polanco Orchestra". Calavera Hills Park - if you are there, stop by and say hello to our CPM Team!
---
Aug 13, 2012
Chamberlain on CNBC!!
CNBC reported on the national rental housing market and Chamberlain was a part of it! Click here to watch the video, Chamberlain can be seen after the 3 minute mark.
---
Aug 12, 2012
Carlsbad Art in the Village
At Carlsbad Art in the Village, you can browse from among 150 of the finest arts and crafts vendors in the most beautiful of settings in Carlsbad Village, just two blocks from Carlsbad State Beach. Exhibitor booths are located along State Street and Grand Avenue. Sunday, August 12, 9am-5pm.
---
Aug 3, 2012
Jazz in the Parks Continues
Still time to enjoy the free jazz concerts in the park. This Friday, August 3, Madame Le Roux & Krewe
plus Euphoria Brass Band (New Orleans R&B) Poinsettia Park

---
Jul 28, 2012
Christmas in July
Christmas in July at South Carlsbad State Beach is an event for the whole family! Parade with Santa Claus, games for kids, photo opportunities with Santa and his Elves, prize drawings, (Grand Prize is a week's stay at the campground), and an evening campfire where the Grand Prize winners will be announced. You don't have to be camping at the park to attend.
Saturday, 7/28 - 12:00pm
---
Jul 18, 2012
Del Mar Horse Racing Season
OPENING DAY 2012
The One and Only Truly Fabulous Hats Contest
Gates open at 11:00

Saturday, July 21
75th Anniversary Celebration- $75 to every 75th person through admission gates

Sunday, July 29
Family Fun Day with Webkinz Plush Horse Giveaway
---
Jul 13, 2012
TGIF Jazz in the Parks
The City of Carlsbad presents the 27th season of Jazz in the parks. You'll find great music, plenty of room to dance, beautiful park settings for picnicking, free shuttle buses, fun hands-on art activities for the kids – and it's free!

This Friday, 7/13, Café R&B, Stagecoach Park 6:00pm
---
Jul 10, 2012
Tango at the Pier!
Tango on the beach in Oceanside for free. Argentine tango classes focusing on the basics. No partner or experience required. Oceanside Pier Plaza Amphitheater, Tuesdays at 6:20 pm.


---
Jul 6, 2012
TGIF Jazz in the Parks
The City of Carlsbad presents the 27th season of Jazz in the parks. You'll find great music, plenty of room to dance, beautiful park settings for picnicking, free shuttle buses, fun hands-on art activities for the kids – and it's free!
This week: Stagecoach Park - "Big Time Operator" will play Big Band Swing. 6 to 8pm.

---
Jul 4, 2012
Firework Displays in San Diego
Celebrate Independence Day by watching free firework displays! Check for locations, http://sandiego.about.com/od/funforthefamily/a/2004fireworks.htm. Happy 4th of July!
---
Jun 29, 2012
Free Concert in the Parks Begins!
Summer in Carlsbad means TGIF Jazz in the Parks - a tradition that has truly become an integral part of the community's life. Since 1986, the City of Carlsbad's Cultural Arts Office has been presenting free concerts of jazz in the city's parks during the summer. June 29th - Stagecoach Park, Mofo Party Band (Chicago Blues)

---
Jun 27, 2012
Carlsbad Day at the Fair
Celebrate Carlsbad Day at the San Diego County Fair
June 27, 2012,Visit the Carlsbad Chamber at the Fair from 11 a.m. – 5 p.m.
---
Jun 21, 2012
Family Fun Night
Families can enjoy the beautiful summer nights at the San Diego Botanic Garden, Encinitas. Thursday night features kids activities in the Hamilton Children's Garden and entertainment in the Lawn Garden. Bring a picnic dinner and enjoy the evening! http://www.redtri.com/san-diego-kids-events/family-fun-night-13
---
Jun 17, 2012
Father's Day
San Diego Father's Day Festival and Walk - a special day for dad and the kids featuring live music, interactive activities and special performances. Saturday-Sunday, June 16th-17th. www.fatherdaysfestival.net
---
Jun 8, 2012
Del Mar Fair Opens!
The San Diego County Fair begins Friday, June 8th and runs through Wednesday, July 4th. For performers, hours, deals and discounts, visit http://www.sdfair.com/
---
Jun 2, 2012
Fiesta Del Sol - Solana Beach
Fiesta del Sol is an annual family and community event featuring stellar live music, an arts & crafts fair, children's activities, an international food court, a beer & wine garden.
http://www.solanabeachchamber.com/preview/chamber/fiestadelsol/index.aspx
---
May 27, 2012
Vista Strawberry Festival
Run/walk for charity, pie eating contest, car show and much more! http://vistastrawberryfest.com/