Contact Us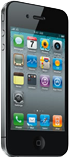 2653 Roosevelt Street, Ste. D
Carlsbad, CA 92008
(760) 434-7373 Ext. 0 | 434-7861 fax
Monday-Friday 9am-5pm
Saturday 9am-4pm
News and Events
Keep up-to-date with what's happening at Chamberlain Property Management, as well as our local community.
Mar 15, 2014
St. Patrick's Day Parade
The parade features floats, the Emerald Societies, marching bands, bagpipe contingents, and more. After the parade, treat the family to Irish fare, live entertainment, Celtic Village, kids' activities and more. Sat., 9 am – 6 pm, Sixth and Juniper Streets, Balboa Park. Free fun for the whole family!
---
Mar 12, 2014
Super S.T.E.M. Saturday
Super STEM Saturday (Science, Technology, Engineering, and Math) This interactive, educational event, held in partnership with California State University San Marcos and the San Diego Festival of Science and Engineering, allows students and their families to explore, learn, and discover science, technology, engineering, and math by utilizing interactive hands on events and activities. Saturday, 3/15, 10am-4pm. For more information, check-out the website.
---
Mar 4, 2014
The Flower Fields Are Now Open
For over sixty years, Mother Nature has transformed the rolling hills of North San Diego County into one of the most spectacular and coordinated displays of natural color and beauty anywhere in the world. The nearly fifty acres of Giant Tecolote Ranunculus flowers that make up The Flower Fields at Carlsbad Ranch® in Carlsbad, California, are in bloom for approximately six to eight weeks each year - from early March through May 11, 2014- literally bringing the famous fields back to life. For hours and pricing, click here
---
Mar 1, 2014
Happy Birthday Dr. Suess
Make your way to your local Lakeshore Learning Center for Dr. Seuss's birthday celebration. The day will include Dr. Seuss stories read every hour, an explore the globe game, hot air balloon making, and lots of Seussical crafts! To find your local store or for more information, click here.
---
Mar 1, 2014
San Diego Mardi Gras
Fat Tuesday, March 4th, the Gaslamp, 5pm.

The first documented procession for Mardi Gras took place in 1837 in New Orleans, but it was very different then the parades seen there today. The first modern-styled parade didn't occur until 1857, and was arranged by a group called the Mystik Krewe of Comus. The floats were lit by torches and depicted scenes from mythology and literature. After the American Civil War ended in 1865, more krewes sprung up adding to the number of floats and balls.
---
Feb 23, 2014
Tenant Portal Launch
By Monday, February 24th, all residents will be required to activate a tenant portal. This will be the only way to submit a non-emergency maintenance request. Look for an invitation in your email inbox, click on the Tenant Portal button on the upper right hand corner of this webpage, or contact us at 760-434-7373 x. 0. Thank you!
---
Feb 22, 2014
5K Paw Walk in the Park
2nd annual walk to benefit the San Diego Botanical Gardens and Rancho Coastal Humane Society. Saturday February 22nd 9:00 am.
---
Feb 10, 2014
Best Restaurants in San Diego 2014
Just in time to make your reservations for Valentine's Day, San Diego Magazine has listed their 2014 Best Restaurants. From breweries to luxury destinations to patisseries to foreign fare, your voting voices were loud and clear about where you satisfy your need for great food and blissful times. Click here to see if your favorite made the list.
---
Feb 8, 2014
Padres FanFest
Baseball is almost back and the only way to get ready is by coming to Petco Park for Padres FanFest! Padres FanFest presented by State Farm is set for February 8th from 10am to 4pm at Petco Park. Best part of FanFest is that it's FREE!

Make sure to follow the Padres on Twitter (@Padres) for all FanFest updates on February 8th. Make sure to include #SDFanfest in all tweets and instagram pictures. You might see yourself on padres.com after FanFest!
---
Feb 8, 2014
Chinese New Year
The Fair will be open on both Saturday & Sunday from 10:00 a.m. to 5:00 p.m., rain or shine. Admission is free, and all ages are invited. The celebration will include lion and dragon dances, continuous live performances on stage with martial arts demonstrations, acrobats, traditional Chinese music performances, folk dances,and taiko drumming.

Visitors can sample over 50 food and commercial booths. Children can make lanterns and masks in the Children Craft Area, and march in the Lantern Parade each day. A full schedule of events can be found at the Fair website
---
Feb 1, 2014
February is Museum Month
Explore over 40 museums in February at half price by picking up a Museum Month pass at participating Macy's. The pass is valid the entire month of February and entitles up to four people to gain discounted half price admission to any of the San Diego Museum Council museums. Click here for more information and a list of participating museums.


---
Jan 26, 2014
San Diego Restaurant Week Continues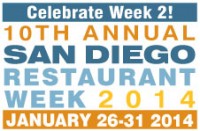 Extended for a Second Week! Dine at more than 120 restaurants during January 26-31, 2014!

You can treat your taste buds to a night out, at San Diego Restaurant Week! From January 26-31, foodies will eat their way through more than 180 participating restaurants throughout San Diego. Leave the cooking to someone else and join over 140,000 diners in the celebration of Restaurant Week and indulge in discounted prix fixe menus including two-course lunches priced at $10, $15, and $20 and three-course dinners are $25, $35, or $45. No tickets necessary for this event, just make reservations for any of the participating locations, show up, choose from their prix-fixe menu and let your taste buds enjoy! Click here to see participating restaurants.
---
Jan 23, 2014
Farmer's Open Golf Tournament
Volunteers needed to help at the Farmer's Open Golf Tournament. A great way to see some of the greatest players in golf, plus all volunteers will receive a voucher for either two tickets to any networking sundowner or one ticket to the February Murder mystery dinner at Estancia in February. Click here to sign up!
---
Jan 19, 2014
Carlsbad Marathon and Half Marathon
Carlsbad is a winter marathon and half marathon unlike any other. From the ideal weather conditions to the spectacular coastal course, the award winning event will wow you. To register, volunteer or find the course map in order to be a spectator, click here!
---
Jan 18, 2014
Kids Marathon Mile - Legoland
Though created for kids ages 12 and under, everyone is welcome to participate! Moms, dads, and big kids are invited to join the fun in this non-competative 1-mile run/walk through LEGOLAND® California.

Registered participants (except those registered as a companion) will receive an event T-shirt and be treated to refreshments, fun activities, entertainment and more! Click here for more information.
---
Jan 12, 2014
Kids in the Garden
Alta Vista Gardens, Vista - Discover bugs and butterflies with Farmer Jones! Kids will learn what makes an insect an insect; we will turn over rocks and investigate under logs to find the tiny creatures who live all around us. A close look at our compost will reveal sow bugs and other busy bugs. Because we have planted milkweed and passion vines, we will learn about the life cycle of our monarchs who come right to Alta Vista Gardens: the caterpillars who chew on the leaves and then metamorphose into butterflies who feed on our flowers. You will make a butterfly craft to take home. Sunday, January 12th 10am-12pm, free! Click here to visit the website.
---
Jan 6, 2014
Carlsbad Farmer's Market
Come and enjoy fresh organic produce, locally prepared foods, handmade crafts, and live entertainment in the heart of Carlsbad Village - our own backyard! Every Wednesday from 3-7PM on State Street between Carlsbad Village Drive and Grand Avenue.
---
Dec 26, 2013
Christmas Tree Recycling
It's easy, and "green", to recycle your Christmas tree! If you need to know where and when to have your tree recycled, here is a list of San Diego cities and their recycling schedules, click here.
---
Dec 20, 2013
Holiday Lights
Looking for something fun to do this weekend? Why not visit some of the Holiday Light Displays throughout San Diego. From Oceanside to Chula Vista, check-out the map of a location near you! Click here and enjoy the light shows courtesy of San Diego Family Magazine. Happy Holidays!
View More
---
---
---
---
---
---
---
---
---
---
---
---
---
---
---
---
---
---
---
---
---
---
---
---
---
---
---
---
---
---
---
---
---
---
---
---
---
---
---
---
---
---
---
---
---
---