Contact Us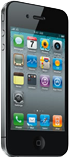 2653 Roosevelt Street, Ste. D
Carlsbad, CA 92008
(760) 434-7373 Ext. 0 | 434-7861 fax
Monday-Friday 9am-5pm
Saturday 9am-4pm
News and Events
Keep up-to-date with what's happening at Chamberlain Property Management, as well as our local community.
Jul 23, 2014
Conserve Water
San Diegans Waste No Water, All Ways. Always.

On July 1, 2014, the City of San Diego will enter a Level 1 Drought Alert condition - a heightened set of voluntary but very important practices, in addition to the permanent, mandatory restrictions already in place.

Please first review the permanent mandatory restrictions already in place, plus the Level 1 restrictions effective July 1, 2014. San Diego residents are also encouraged to report water waste by calling the Water Waste Hotline at (619) 533-5271. Read the specific restrictions, here!
---
Jul 21, 2014
Looking for a way to stay cool?
Sunset Park--Kids can safely dart around a foam floor as water shoots up beneath their feet. Put on your swim trunks and grab a bucket – anyone who enters the "blue zone" is guaranteed to get drenched! This playground also features play structures that cater to older kids and a dog park, so it's a nice spot to keep the whole family busy while you watch the little ones in the splash pad. Weekends get really busy, so try to come on off days or first thing in the morning. There is a parking lot that fills up fast, 3337 La Mirada Dr, San Marcos, Ca 92078. Cost: Free / Hours: Sunrise – 10 p.m.
---
Jul 17, 2014
Del Mar Race Track 2014 Season Begins
On your marks, get set, go! The 2014 Del Mar Racing season kicks off July 17 and this means the famous seaside track will be filled with the following: fancy hats, horses, close bets and concerts.

Racing takes place Wednesday through Sunday each week, with post time for the first race usually set for 2 p.m., except on Fridays when first post is at 4 p.m. The track is closed Mondays and Tuesdays. The final day of Del Mar Racing is Sept. 3.


---
Jul 12, 2014
Christmas in July
The Oceanside, Mission San Luis Rey's Old Mission Montessori School is hosting its annual Christmas in July Artisan Fair & Carnival on July 12-13th, 2014.

This shopping extravaganza draws thousands of people offering handmade arts and craft items by over 150 artisans- with many Christmas themed items. The event will also include a rummage sale, bake sale, food court raffle, kids activity area and live entertainment.

The fair hours are from 9am-5pm on July 12th and 13th, 2014.

The festival has developed into the school's major fundraiser to supplement tuition at Mission San Luis Rey Parish's parochial school. For more information, click here
---
Jul 11, 2014
TGIF Jazz in the Parks
The City of Carlsbad's Summer Concert series continues tonight in the Alga Norte Park with "Mingo Fishtrap", a funk/soul/R&B sound! Jazz in the Parks has become a tradition that is an integral part of the community's life. Presented by the City of Carlsbad's Cultural Arts Office, the concert series began in 1986.

The concerts provide great music, great dancing and great fun for everyone! Get the schedule, check out the terrific bands and learn more about our locations, activities, rules and regulations and how you can get involved by checking out the website here!
---
Jul 4, 2014
San Diego Firework Displays
Looking for a place to watch fireworks on the Fourth of July? Check out this list of firework shows throughout San Diego County. In addition to the fireworks, click here for a map of other events, parades and celebrations! Have a safe and happy Independence Day!
---
Jul 4, 2014
TGIF Jazz in the Parks
Friday's Concert is at Stagecoach Park and features Vaud & The Villians, a 19-piece "New Orleans orchestra and cabaret show" presents a bold range of parlor songs, rags and blues, spirituals and Mardi gras classics, with onstage pageantry that brings 1930s New Orleans to life.

If it's a clear night, stay and watch the various fireworks displays throughout north county! Have a safe and fun Independence Day!
---
Jun 7, 2014
Del Mar Fair
You know it's officially summer in San Diego when bright neon lights, live music and the wafting aroma of fried food lure you to Del Mar for the annual San Diego County Fair.
This year, the 24-day fair season begins June 7 at 10am, and runs through July 6. The theme is the "Fab Fair," which celebrate the 50th anniversary of The Beatles' first visit to the U.S., sparking the British invasion in music and pop culture. Looking for some bargains at the fair? Click here!
---
Jun 5, 2014
Touch A Truck: Save A Life
Kids line up for this one day where every type of imaginable vehicle from big rigs to fire trucks is found at Qualcomm Stadium and unlocked for kids to climb into and explore. On Saturday, June 7, little drivers will fiddle with the turn signals, push every dashboard button in sight, and honk the horn to their little hearts' desire. And best of all, 100% of the admission ticket purchases go directly to childhood cancer research and clinical trials.
June 7, 10 am to 3 pm. Admission: $10/person (babies under 1 are free), Qualcomm Stadium. For more information on this great event, click here.
---
May 31, 2014
Fiesta del Sol
The Fiesta del Sol Music and Arts Festival features a special area just for kids with rides, games and hands-on activities, including the hair salon and face painter. The climbing wall is always a big hit. Bounce houses, arts & crafts and other fun activties designed especially for kiddos. The main stage showcases kid's dance groups, musicians and martial arts exhibitions. Sat and Sun, 9 a.m. – 9 p.m., Fletcher Cove, Solana Beach, Free. All ages.
---
May 27, 2014
Museum of Making Music
The Banjo: A New Day for An Old Instrument. Check out a display of banjo artifacts and replicas, modern banjo instruments and illustrated drawings that detail the origins of this eclectic musical instrument.

May 27 - Jun 1 at 10 .m. to 5 p.m. The Museum of Making Music, Carlsbad. Cost: $5 - $8/person; free/5 and under. Check-out the museums other upcoming events and summer camps, here.
---
May 25, 2014
Strawberry Festival - Vista
The Vista Strawberry Festival is the only festival in San Diego County that celebrates all the joys of the Strawberry. Vista was once the "Strawberry Capital of the World" and still boasts many strawberry fields. Come enjoy our celebration of the "berry" as we bring over 200 vendors, athletic competition, pie eating, costumes, beauty, carnival rides, music, food, and much more together on Sunday May 25, 2014 from 8:00 a.m. to 6:00 p.m. in Historic Downtown Vista
---
May 23, 2014
San Diego Jazz Festival
This festival is a three day event taking place at
Omni La Costa Resort & Spa featuring performances by Jill Scott, Anthony Hamilton, Charlie Wilson, and many more, tickets on sale now. May 23-26, 2014

For the entire lineup and parking information, go to their website
---
May 14, 2014
Water-Wise Gardening Class
The City of Carlsbad will host a free class about becoming a more water wise gardener! The class will teach residents how to save water in their gardens, including:


Using a holistic approach to gardening

Building a living soil sponge

Rethinking elements of your site

Putting the right plants in the right place

Using rainwater as a resource


May 14, from 9 a.m. to noon, at the Agua Hedionda Discovery Center, 1580 Cannon Road, Carlsbad, CA 92008.
---
May 12, 2014
Carlsbad Residents - Clean-out your garage!
City of Carlsbad Household Hazardous Wast Collection Event! Saturday, June 14, 9am to 1pm by appointment only. Registration begins May 12, call 760-602-7559.

The event provides Carlsbad residents with a free disposal option for many common, but toxic materials. Some of the eligible items include: paint, computers, TVs, batteries, auto fluids, and many more chemicals. Appointments fill up fast, registration begins May 12. Thanks for keeping Carlsbad clean and green!
---
May 9, 2014
Mother's Day Events
What better way is there to say 'I love you' than to enjoy a day-out with mom!? There is a wide array of dining opportunities, day spas and outdoor activities throughout San Diego.

Here are some San Diego Mother's Day activities:

Brunch Cruise with San Diego Harbor Excursions: A perfect treat for mom on Mother's Day to cruise while enjoying unlimited champagne, made-to-order omelets, top sirloin and more.

Mother's Day Celebration at the Flower Fields - Bond with mom while taking a leisurely stroll through the vibrant Carlsbad Flower Fields.

Jazz Brunch on a Horblower Cruise: Take off on the newest Hornblower yacht and enjoy jazz music and uplifting sea views.

Mother's Day Brunch at Trellises Garden Grille - Enjoy brunch in the beautiful garden setting of Trellises Garden Grille located at the Town and Country Resort Hotel.

Mother's Day Kayak Tour - Moms kayak for free with a family of four at Hike Bike Kayak Sports La Jolla.

Mother's Day Concert - A special concert to honor all mothers at the Balboa Park Organ Pavillion.


---
May 5, 2014
Blueberry Picking
The just-opened Temecula Berry Company is the only blueberry farm in the area, and it's ready to welcome hungry kiddos (and parents) with u-pick action and fun on the farm.

Temecula Berry Company is run by the father and son team, Ray and Mike Graesser, who planted 10 acres of southern highbush blueberries. Kids love wandering through the rows of bushes picking big, ripe, tasty blueberries to fill their buckets.

The u-pick blueberries are open 7 days a week, from 8am – 6pm. The cost for picking berries is $5 per pint, with one bucket of blueberries equaling approximately 2 pints. Be sure to bring cash or a check; the farm does not accept credit cards. For a calendar of events happening at the farm, click here.
---
May 4, 2014
Carlsbad Village Street Faire
The Carlsbad Village Faire will take place from 8 a.m. to 5 p.m. May 4, 2014. Over 900 vendors will sell just about everything, including clothes, accessories, plants, household products, art, antiques and home decor. The international food court will once again feature more than 50 booths serving everything from Thai to Hawaiian cuisine. The children's area will entertain youngsters with games, a super slide, a bounce house, a rock climbing wall, face painting and arts and crafts.

Grand Avenue from Carlsbad Boulevard to Jefferson Street, and all of the cross streets in between, will be closed for the event. To make parking more convenient, complimentary shuttles will run to and from the faire. Shuttles will pick up and drop off passengers at the Poinsettia Coaster Station and the northwest corner of Sears at Westfield Plaza Camino Real.
---
Apr 26, 2014
Weekend Events for North County
Escondido Renaissance Faire
"A living history experience!"arts & crafts, live costumed re-enactors, live music, continuous entertainment, battles, food and more! Felicita Park, Escondido. April 26th & 27th, 10am - 6pm. Click here for more information and pricing Fun for the whole family!

2nd Annual Oceanside Days of Art
Oceanside Days of Art is a juried fine art festival featuring over 100 local artists selling a variety of unique artwork including paintings, sculptures, stained glass, ceramics, fine jewelry, photography and more. Other attractions include a High School Art Show, street chalk artist, Angelique the Living Music Box, and a children's art activity area. In and around the Oceanside Civic Center Plaza, Coast Highway and Pier View Way, Downtown Oceanside-For more information call 760-433-3632
View More
---
---
---
---
---
---
---
---
---
---
---
---
---
---
---
---
---
---
---
---
---
---
---
---
---
---
---
---
---
---
---
---
---
---
---
---
---
---
---
---
---
---
---
---
---
---
---
---
---
---
---
---