Contact Us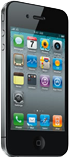 2653 Roosevelt Street, Ste. D
Carlsbad, CA 92008
(760) 434-7373 Ext. 0 | 434-7861 fax
Monday-Friday 9am-5pm
Saturday 9am-4pm
News and Events
Keep up-to-date with what's happening at Chamberlain Property Management, as well as our local community.
Oct 25, 2014
Bates Nut Farm Pumpkin Patch
Bates Nut Farm Pumpkin Patch is now open thru October 31. This Saturday they host the gourmet food truck, Urban Eats! Urban Eats is a community oriented Gourmet Food Truck focused on "Fresh Affordable Fare". It's honest food at a good value, using local ingredients! Some of their popular daily specials include the Natural Beef Burger, Crispy Buffalo Chicken Grilled Cheese, Fried Green Tomato Grilled Cheese, Pork Belly Burrito – Cali Style, and Mesquite Smoked Chicken Sandwich. Date: Saturday, October 25, 2014, 10am-4pm, Valley Center
---
Oct 18, 2014
Halloween Pumpkin Plunge
Enjoy Halloween themed pool activities and games during the City of Carlsbad's first annual Halloween Plunge at Alga Norte Aquatic Center at 6565 Alicante Road on Saturday, Oct. 18 from 5 to 9 p.m.

The city's newest swimming pool will be transformed into a floating pumpkin patch where participants can catch a pumpkin with a hula hoop. Every child will receive a pumpkin to take home to decorate.

Come dressed in a swim suit and enjoy other fun and spooky activities including diving for treasures, collecting bones, catching mutant fish and more.

As the sun goes down, finish the night off with a special presentation of movie "Hotel Transylvania" on the giant outdoor movie screen. $8 per person, children under 3 free with a paid adult.
---
Oct 4, 2014
Carlsbad Oktober Fest
The Carlsbad Rotary Oktoberfest is Carlsbad's premier family event. Start with a traditional German Dinner catered by Carlsbad's own Tip Top Meats, combined with World Famous Apple Strudel for dessert! Enjoy one of several fine beers, wine, or non-alcoholic drinks that are available. Enjoy plenty of musical entertainment throughout the day, including great dance music and the famed "Chicken Dance!" Children will enjoy the Oktoberfest pumpkin patch and pumpkin decorating contest, inflatable jumpers, face painting, antique fire truck and much much more! Saturday, October 4th, Noon - 10pm, Holiday Park and it's free!
---
Sep 27, 2014
Oceanside Harbor Days
On September 27-28, 2014 the Oceanside Chamber of Commerce along with USAA and Genentech will present Oceanside Harbor Days at the Oceanside Harbor. The event will feature arts and craft exhibits, great food and fun activities for the entire family. The event is open from 9:00 a.m. to 6:00 p.m. on Saturday and 9:00 a.m. to 5:00 p.m. on Sunday, free for the whole family.

---
Sep 19, 2014
Carlsbad Music Festival
The 11th Annual Carlsbad Music Festival will feature over 50 performances, from acts including David Lang, Dawn of Midi, Steven Schick conducting Renga, Art of Elan with Susan Narucki, Sacra/Profana, USC Thornton Edge, Donald Crockett, and Matt McBane.

Pulitzer-prize winning composer and Bang on a Can co-founder David Lang will be in residence and his music will be performed throughout the festival. Friday - Sunday, September 19-21. In the Village, 2930 Roosevelt Street.

---
Sep 7, 2014
Surf's Up - Canine Style!
Dog surfing in San Diego means more than just a great time - all proceeds help rescue pets, too! The Surf Dog Surf-A-Thon dog surfing competition begins at 8 a.m., September 7, 2014, at Dog Beach in Del Mar.

This year will also feature the very first Paddle Paws Parade, a dog-friendly stand up paddle board parade that you're invited to participate in. Surf Dog Surf-A-Thon is a dog-friendly and kid-friendly summer event with lots of fun family beach activities in addition to the free-to-watch dog surfing competition, so come on down!
---
Sep 6, 2014
Grape Day!
Bring the family to the Escondido's Grape Day Festival and Parade. Enjoy a parade, marching groups, floats, bands, grape stomping, music, food, free walking tour, dancing and free grapes!
7:30 am 5K, Grand Ave
9:30 am Parade, Grand Ave
9:30 am - 4 pm Festival, Grape Day park
Parking: 3 hour parking along Broadway or unlimited parking in the lot just north of the park on Woodward, between Broadway and Escondido Blvd.

---
Sep 2, 2014
Apple Picking in Julian
It's U-Pick Season! Before the young ones start the barrage of requests for pumpkins and Halloween costumes, why not start the fall season by heading to Julian for apple picking. Julian is a small mining town famous for their apple orchards, apple pies, and old-fashioned fun. During the months of September and October, many orchards open up for u-pick apple visits. Because San Diego does not experience the glorious fall season changes that other parts of the nation enjoy, a Julian apple trip is a nice way to experience the fall season—Southern California style. For 5 U-Pick orchards to visit, click here. Happy Picking!
---
Aug 24, 2014
Leucadia Artwalk
Leucadia ArtWalk takes place along two miles of Hwy 101, between Encinitas Blvd and La Costa Avenue from 10am-5pm. The "Magic Bus" a FREE open air trolley to shuttle people along Hwy 101 and to our designated parking area at Encinitas City Hall, musical performances throughout the day at a variety of locations, local Craft Beer Garden with popular musical acts from our region! New and improved Kids Zone with mural painting and multiple art stations. A FREE, collectible retro "road" map of Leucadia showcasing sponsors, event locations and participating businesses locations.


---
Aug 22, 2014
TGIF Jazz in the Parks
The last concert of the 2014 season! The Mighty Untouchables - cover dance mix. Come out to the concert and join in the fun. You'll find great music, plenty of room to dance, beautiful park settings for picnicking, free shuttle buses, fun hands-on art activities for the kids – it's the best in community programming. And it's free. Calavera Hills Park. For information including shuttle information, click here.
---
Aug 22, 2014
Flicks at the Fountain
Adults and kids alike can bring their low-backed chairs and blankets, snag a cozy spot and enjoy some free family entertainment under the stars. Bring a picnic spread or purchase a to-go meal from one of the many eateries nearby. So cozy-up, unwind and enjoy the best of Carlsbad Village this summer. The Fountain at Grand Avenue and State Street. Films begin at dusk, or around 8 p.m. Seating begins at 6 p.m. This week's movie, Frozen!
---
Aug 15, 2014
Jazz In The Parks
Only 2 concerts left for the 2014 season! Both at Calavera Hills Park - August 15th, Ricardo Lemvo & Makina Loca - Cuban jams, afro-pop and a little salsa. August 22nd - The Mighty Untouchables - cover dance mix. 6-8pm.

The 29th season of TGIF Concerts in the Parks has received generous support from the Carlsbad Friends of the Arts. Major support for the Opportunity Drawings, which are organized and conducted by the Friends, comes from Alaska Airlines.
---
Aug 8, 2014
Super Girl Pro Surfing Event
The world's top professional surfer girls return to Oceanside for another 3-day event August 8 – 10. A weekend jam packed with competitions that will have you on your toes and a festival village loaded with female inspired vendors, activities and entertainment. The event is an Association of Surfing Professionals (ASP) 6-Star event so it offers valuable points for surfers to qualify into the Women's Championship Tour in 2015. The event is free to attend! For scheduled times for the event, click here.


---
Aug 7, 2014
Flicks at the Fountain
Carlsbad Village Association has returned Flicks at the Fountain, a series of weekly family-fun films that show behind the Village's prominent fountain on the corner of State Street and Grand Avenue. The free movies make their big screen debut on July 10 and continue each Thursday evening at dusk until Aug. 28, 2014. Thursday, Aug. 7th is Indiana Jones, Raider's of the Lost Ark. Seating begins at 6pm, the movie begins around dusk. Fun for the whole family!
---
Aug 2, 2014
San Diego Chargers Fanfest!
The San Diego Chargers will host FanFest 2014, presented by Bud Light, on Saturday, Aug. 2 at Qualcomm Stadium. It will be a special day for Chargers fans of all ages and, best of all, parking and admission are FREE.

It will mark the first time that fans will get to see the Chargers take the field at Qualcomm Stadium since last year's thrilling Week 17 overtime win against Kansas City that propelled the Bolts into the playoffs. After the stadium gates will open at 9:45 a.m., the morning will kick off with the debut performance of the 2014 Charger Girls, followed by a hard-hitting full-pads practice from 10:30-noon.
---
Aug 1, 2014
Oceanside Arts Walk
Join us as we celebrate our thriving arts district in the heart of downtown Oceanside. The First Friday: Oceanside Arts Walk will showcase live performances, music poetry, art education, culinary and pop-up art galleries showcased in local businesses and public spaces.

Admission to all venues is free and open to the public.
The Oceanside Cultural Consortium (OCC) was established in 2013 with the goal of establishing Oceanside and surrounding communities as an important arts, culture, entertainment and tourism hub/destination. Its members include nearly 50 different Oceanside arts, community, business, and civic organizations. See more, by clicking here.
View More
---
---
---
---
---
---
---
---
---
---
---
---
---
---
---
---
---
---
---
---
---
---
---
---
---
---
---
---
---
---
---
---
---
---
---
---
---
---
---
---
---
---
---
---
---
---
---
---
---
---
---
---
---
---
---