Contact Us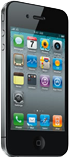 2653 Roosevelt Street, Ste. D
Carlsbad, CA 92008
(760) 434-7373 Ext. 0 | 434-7861 fax
Monday-Friday 9am-5pm
Saturday 9am-4pm
News and Events
Keep up-to-date with what's happening at Chamberlain Property Management, as well as our local community.
Nov 23, 2014
Mother Goose Parade
The largest parade west of the Mississippi! This year the Mother Goose Village will be a 2 day event, finishing with the parade on Sunday. Mother Goose Village will be located in the Parkway Plaza. Hours are Saturday November 22, 2014 10:00 AM – 7:00 PM and Sunday November 23, 2014 10:00 AM – 7:00 PM featuring a carnival and craft fair. Don't miss this San Diego tradition.
---
Nov 11, 2014
Veteran's Day Parade
Pay tribute to our past and present Veteran's by attending the 2014 San Diego Veteran's Day Parade! Viewers will see the Parade start on N Harbor Drive one block south of Grape Street, and proceed south past a long row of grand stands, and past Broadway, and past the USS Midway, and then continue on Harbor Drive one block east to Pacific. Tuesday, November 11th, 11:00am-1:00pm.
---
Nov 5, 2014
Del Mar's Exotic Bird Sanctuary
Your kids may already be fans of Rio or perhaps they just love anything that flies (birds, airplanes, superheroes - you name it). Feed two birds with one visit (well, at least one visit) to the Free Flight Exotic Bird Sanctuary where you'll have the chance to feed exotic birds in the picturesque tropical grounds. This hidden gem is tucked on the south side of the Del Mar Fairgrounds as you head into Del Mar Village and it's open seven days a week, making it the perfect escape for little bird lovers at heart.
---
Nov 2, 2014
Carlsbad Street Faire
The Carlsbad Village Faire will take place from 8 a.m. to 4 p.m. November 2, 2014. Each year, the Carlsbad Chamber of Commerce hosts the faire in May and November. Now in its 40th year, the free event has grown to be so popular that it not only continually attracts people from all over Southern California, but also from other states. Some visitors even plan their vacations around the bi-annual event.
---
Nov 2, 2014
Del Mar
Del Mar Thoroughbred Club will present its first "Bing Crosby Season" starting next Friday (November 7) led by a veteran team of racing officials. The 15-day stand, which carries through to Sunday, November 30, fills in a notable portion of the racing dates that previously were run at the now-shuttered Hollywood Park.
---
Oct 25, 2014
Bates Nut Farm Pumpkin Patch
Bates Nut Farm Pumpkin Patch is now open thru October 31. This Saturday they host the gourmet food truck, Urban Eats! Urban Eats is a community oriented Gourmet Food Truck focused on "Fresh Affordable Fare". It's honest food at a good value, using local ingredients! Some of their popular daily specials include the Natural Beef Burger, Crispy Buffalo Chicken Grilled Cheese, Fried Green Tomato Grilled Cheese, Pork Belly Burrito – Cali Style, and Mesquite Smoked Chicken Sandwich. Date: Saturday, October 25, 2014, 10am-4pm, Valley Center
---
Oct 18, 2014
Halloween Pumpkin Plunge
Enjoy Halloween themed pool activities and games during the City of Carlsbad's first annual Halloween Plunge at Alga Norte Aquatic Center at 6565 Alicante Road on Saturday, Oct. 18 from 5 to 9 p.m.

The city's newest swimming pool will be transformed into a floating pumpkin patch where participants can catch a pumpkin with a hula hoop. Every child will receive a pumpkin to take home to decorate.

Come dressed in a swim suit and enjoy other fun and spooky activities including diving for treasures, collecting bones, catching mutant fish and more.

As the sun goes down, finish the night off with a special presentation of movie "Hotel Transylvania" on the giant outdoor movie screen. $8 per person, children under 3 free with a paid adult.
---
Oct 4, 2014
Carlsbad Oktober Fest
The Carlsbad Rotary Oktoberfest is Carlsbad's premier family event. Start with a traditional German Dinner catered by Carlsbad's own Tip Top Meats, combined with World Famous Apple Strudel for dessert! Enjoy one of several fine beers, wine, or non-alcoholic drinks that are available. Enjoy plenty of musical entertainment throughout the day, including great dance music and the famed "Chicken Dance!" Children will enjoy the Oktoberfest pumpkin patch and pumpkin decorating contest, inflatable jumpers, face painting, antique fire truck and much much more! Saturday, October 4th, Noon - 10pm, Holiday Park and it's free!
---
Sep 27, 2014
Oceanside Harbor Days
On September 27-28, 2014 the Oceanside Chamber of Commerce along with USAA and Genentech will present Oceanside Harbor Days at the Oceanside Harbor. The event will feature arts and craft exhibits, great food and fun activities for the entire family. The event is open from 9:00 a.m. to 6:00 p.m. on Saturday and 9:00 a.m. to 5:00 p.m. on Sunday, free for the whole family.

---
Sep 19, 2014
Carlsbad Music Festival
The 11th Annual Carlsbad Music Festival will feature over 50 performances, from acts including David Lang, Dawn of Midi, Steven Schick conducting Renga, Art of Elan with Susan Narucki, Sacra/Profana, USC Thornton Edge, Donald Crockett, and Matt McBane.

Pulitzer-prize winning composer and Bang on a Can co-founder David Lang will be in residence and his music will be performed throughout the festival. Friday - Sunday, September 19-21. In the Village, 2930 Roosevelt Street.

---
Sep 7, 2014
Surf's Up - Canine Style!
Dog surfing in San Diego means more than just a great time - all proceeds help rescue pets, too! The Surf Dog Surf-A-Thon dog surfing competition begins at 8 a.m., September 7, 2014, at Dog Beach in Del Mar.

This year will also feature the very first Paddle Paws Parade, a dog-friendly stand up paddle board parade that you're invited to participate in. Surf Dog Surf-A-Thon is a dog-friendly and kid-friendly summer event with lots of fun family beach activities in addition to the free-to-watch dog surfing competition, so come on down!
---
Sep 6, 2014
Grape Day!
Bring the family to the Escondido's Grape Day Festival and Parade. Enjoy a parade, marching groups, floats, bands, grape stomping, music, food, free walking tour, dancing and free grapes!
7:30 am 5K, Grand Ave
9:30 am Parade, Grand Ave
9:30 am - 4 pm Festival, Grape Day park
Parking: 3 hour parking along Broadway or unlimited parking in the lot just north of the park on Woodward, between Broadway and Escondido Blvd.

---
Sep 2, 2014
Apple Picking in Julian
It's U-Pick Season! Before the young ones start the barrage of requests for pumpkins and Halloween costumes, why not start the fall season by heading to Julian for apple picking. Julian is a small mining town famous for their apple orchards, apple pies, and old-fashioned fun. During the months of September and October, many orchards open up for u-pick apple visits. Because San Diego does not experience the glorious fall season changes that other parts of the nation enjoy, a Julian apple trip is a nice way to experience the fall season-Southern California style. For 5 U-Pick orchards to visit, click here. Happy Picking!
View More
---
---
---
---
---
---
---
---
---
---
---
---
---
---
---
---
---
---
---
---
---
---
---
---
---
---
---
---
---
---
---
---
---
---
---
---
---
---
---
---
---
---
---
---
---
---
---
---
---
---
---
---
---
---
---
---
---