Contact Us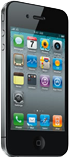 2653 Roosevelt Street, Ste. D
Carlsbad, CA 92008
(760) 434-7373 Ext. 0 | 434-7861 fax
Monday-Friday 9am-5pm
Saturday 9am-4pm
News and Events
Keep up-to-date with what's happening at Chamberlain Property Management, as well as our local community.
Dec 11, 2013
Meaningful Ways to Give Back in San Diego
Volunteering your time and sharing your resources is a great way to teach your kids to think of others and to give back to the San Diego community. Here are some ideas about how you can truly make someone's holiday season 'merry', Click herefor ideas about how you can truly make someone's holiday season 'merry'! From pet adoption to serving meals to seniors - you can make a difference!
---
Dec 7, 2013
Encinitas Holiday Parade
Thousands of people will be on floats and in bands with tens of thousands more cheering them on as the Encinitas Holiday Parade rolls along Coast Highway 101. Grand Marshal Don Hansen will lead the approximately 100 entries, all reflecting this year's theme: Encinitas 25 – Celebrating our Beginning. Don't miss the tree lighting that precedes the parade. December 7th, 5-7pm
---
Dec 6, 2013
December Nights-Balboa Park
San Diego's favorite kick-off to the holiday season, will celebrate 35 years of bringing friends, families and the community together on Friday, December 6, from 5-10 p.m. and Saturday, December 7, Noon-10 p.m. In the spirit of the holidays, participating Balboa Park museums open their doors free of charge from 5 to 9 p.m. both evenings. The largest free community festival in San Diego, December Nights will bring more than 300,000 visitors to the park to revel and enjoy the season over two days. For more information click here.
---
Nov 24, 2013
Encinitas Fall Festival
This festival is a ready-made bazaar for holiday shoppers and weekend fun seekers. This year, fair-goers will enjoy a day where coastal breezes meet people gathering to shop, eat, be entertained and enjoy the community's historical district.

Over 450 vendor booths showcasing various arts, crafts, gifts, food, live music and more. The 200 shops, 40 restaurants and eateries along the Coast Highway from D to J Streets will be open and ready for business.
---
Nov 15, 2013
3-Day Walk for the Cure
The Susan G. Komen 3-Day Walk for the Cure is a 60-mile walk for women and men who want to make a personal difference. Since its inception in 2003, the Komen 3-Day Walk for the Cure has raised well over $500 million which help pay for global breast cancer research and local community programs supporting education, screening and treatment. It has helped pay for millions of breast screenings and has funded research, advocacy and community programs. Help encourage the walkers this weekend!
---
Nov 11, 2013
Veteran's Day Parade
The San Diego Veterans Day Parade, Monday - November 11th, 11am. The 2013 Parade includes "A Tribute To Vietnam Veterans", during the USA 50th Year Commemorative of the Vietnam War 1962 – 1975. For a map of the parade route and more information, click here.
---
Nov 9, 2013
Christmas on the Farm
Start your holiday shopping early at the Bates Nut Farm "Christmas on the Farm" Arts 'n Crafts Fair. Over 80 artisans will be selling a variety of handmade crafts and fine art. Enjoy live entertainment, Kids' Zone and food while you shop. Sat-Sun, November 9th & 10th
---
Nov 8, 2013
Seasons of the Heart Craft Faire
Fall & Christmas Decor, Crafts, ornaments, furniture and much more. The faire is celebrating its 25th anniversary! Admission is free, parking $9. Del Mar Fairgrounds - Fri, Sat, Sun - November 8th-10th
---
Nov 3, 2013
Carlsbad Village Faire
Carlsbad Village Faire features over 850 unique vendors, making it the largest street festival of its kind in the county. The art fair offers a little of everything, including arts and crafts, antiques, unique clothing, items from around the world, and more. Grand Avenue between Carlsbad Blvd and Jefferson St, and adjacent streets. Sunday, November 3, 2013, 8am - 5pm
---
Oct 26, 2013
Halloween in the Village
Enjoy an early Halloween in the Carlsbad Village October 26th from 2-5PM. There will be costume contests (for all ages and pets), trick or treating through the village, a jump house, cookie decorating, and much more! Meet in the Danish Bakery / Arcade lot north of Roosevelt and Grand.
---
Oct 20, 2013
Howl-o-ween Doggie Costume Contest
6th annual "Howl-o-ween" Doggie Costume Parade and Contest on Sunday, October 20. Bring your dog to Bates Nut Farm in their favorite costume, and compete for prizes and bragging rights. Prizes will be awarded to the Top Dogs! Registration is from 9:00 – 10:30, with the parade and judging at 11:00.
---
Oct 11, 2013
Ocean Beach Oktoberfest
The festival will include Mrs. & Mr. Oktoberfest Contest, the Sausage Toss, the Brat Trat Beach Run, the Beer Garden Band Slam on Friday night and all of the great live music, great food, beachside vendors and of course, Oopma Bands! October 11 & 12. Newport Avenue and Abbott St., Ocean Beach
---
Oct 5, 2013
Carlsbad Oktoberfest
The Carlsbad Rotary Oktoberfest is Carlsbad's premier family event. Plenty of musical entertainment throughout the day, Oktoberfest pumpkin patch and pumpkin decorating contest, inflatable jumpers, face painting, antique fire truck and much much more! Admission is free, but dinner tickets must be purchased. Holiday Park noon-10pm Click here for more information.

---
Sep 26, 2013
Bates Nut Farm Pumpkin Patch
Free Entry! Rides and Pumpkin costs vary.
Come and experience the fall harvest at Bates with
the colors, scents, tastes and sounds found on our
100 acres. Shop for pumpkins, squash and gourds
in a variety of shapes, colors and sizes. Going on now through December 31.
---
Sep 15, 2013
San Diego Restaurant Week!
From

September 15-20

, you can eat your way through more than 180 participating restaurants throughout San Diego. Indulge in three-courses prepared special for this occasion only at discounted prices with prix-fixe lunches priced at $10, $15, and $20 and three-course prix-fixe dinners are $20, $30, or $40. No tickets necessary for this event, just make reservations for any of the participating locations, show up, choose from their prix-fixe menu and let your taste buds enjoy!

For a complete list of participating restaurants in a neighborhood near you, visit the Restaurant Week website
---
Sep 14, 2013
Carlsbad Family Movie Night
Enjoy a free showing of "Madagascar 3: Europe's Most Wanted," at the City of Carlsbad's annual Family Movie Night Saturday, 9/14 Stagecoach Park, 5pm, movie begins at dusk.

The movie is free, and fun zone wristbands will be available for $5. The wristbands provide unlimited access to bounce houses, slides, carnival games and activities. Beverages, hot dogs, pizza, funnel cakes and ice cream will be available for purchase. Click here for more information.

View More
---
---
---
---
---
---
---
---
---
---
---
---
---
---
---
---
---
---
---
---
---
---
---
---
---
---
---
---
---
---
---
---
---
---
---
---
---
---
---
---
---
---